Finca Villa Betulia
Luis Anibal Calderón
Luis Anibal Calderón, a second-generation coffee grower from Acevedo, Huila, has overcome countless obstacles to become one of the most successful specialty coffee producers in Colombia. Luis Anibal started working in the coffee fields at the age of 12 on the family farm. His hard work and passion for coffee was noticed. When he turned 15, his father gave him a small plot of land where he worked and eventually saved enough money to purchase his first coffee farm.
However, he faced financial difficulties when he took out a loan to purchase a neighbouring property, and the C-price began to drop. As a result, he had to sell the farm he had dreamed about to pay back a large portion of the loan.
Despite these challenges, Luis Anibal was determined to improve his financial situation and joined his town's Specialty Coffee Association, Primaveral, where they pay 15% higher than C-price for his cherries. However, it wasn't enough. He took the risk and began 5000 Gesha trees. A few years later, it was evident that the extra effort was worth it, and he decided to change his entire farm to cultivate exotic coffee varieties.
In 2019, Luis Anibal began planting native trees amongst his coffee trees to reduce the need for fertilisers, preserve his soil, and improve his cup quality. He continues to innovate and inspire other growers in the specialty coffee industry with his innovation and hard work.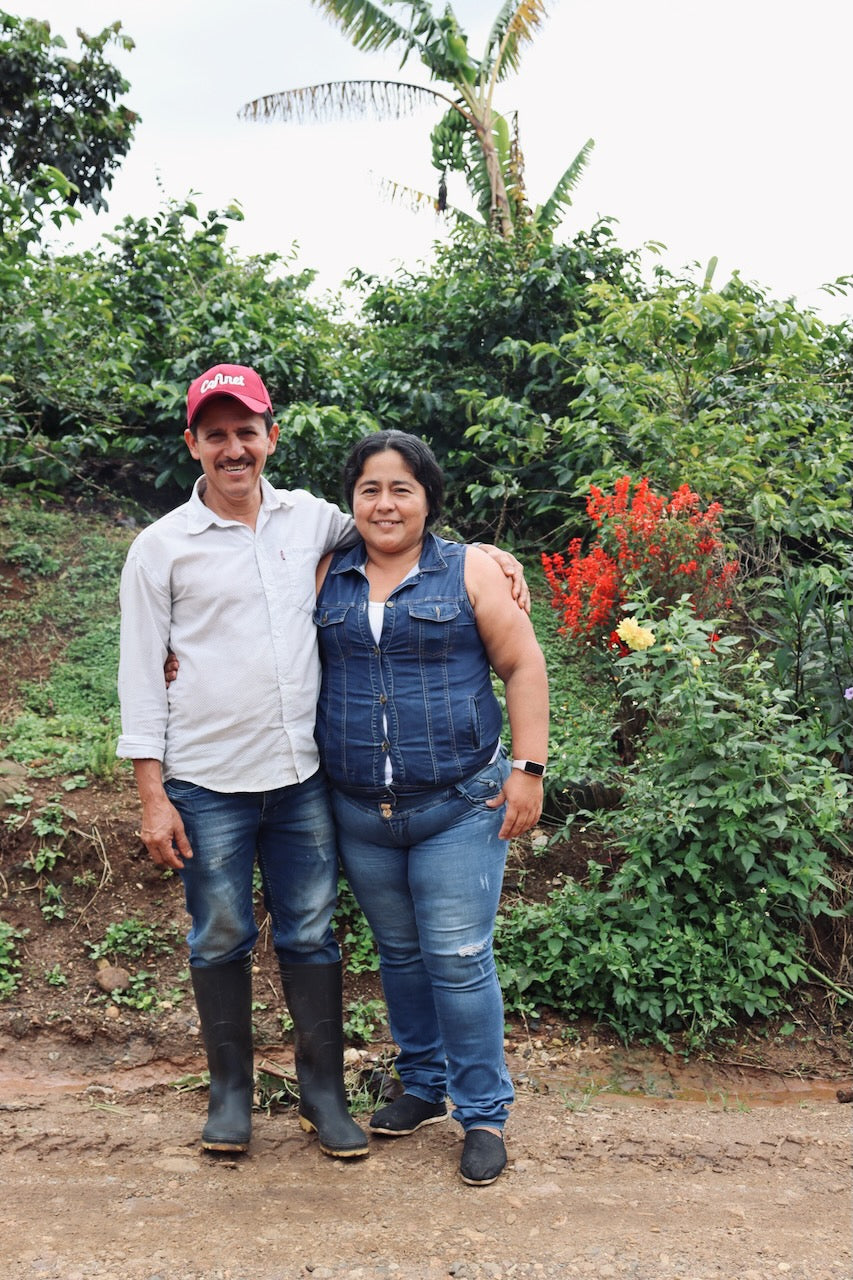 His risk-taking effort paid off, transforming his farm to cultivate only exotic coffee varieties.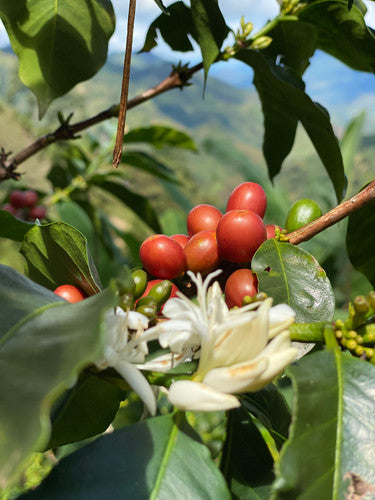 Coffee variety
Pink Bourbon
The Bourbon coffee variety has a long history dating back to the 1700s when it was first introduced by French missionaries on Bourbon Island in the Indian Ocean, now known as Réunion. By the mid-1800s, the missionaries had moved on to Latin America, where coffee was first grown in Brazil around 1860. Since the standard Bourbon variety is vulnerable to coffee leaf rust, it thrives best at high altitudes above 1,800 meters, where leaf rust is less likely to occur. Even though basic Bourbon has been replaced in much of Latin America by offshoots like Caturra, Catuai, and Mundo Novo, growers in the Andes Mountains of Huila, Colombia, still specialise in cultivating Bourbon coffee and a hybrid variety called Pink Bourbon.
Pink Bourbon gets its name because its ripe berries are pink, not red. Farmers in Huila cross-breed yellow and red Bourbon to create this variety, which has greater resistance to leaf rust than either of its parent varieties.
However, growing Pink Bourbon is challenging, even in ideal conditions. Farmers must maintain meticulous plant care and isolate their crops to encourage successful cross-pollination and pink fruit production. Harvesting also requires extra diligence, as coffee pickers must distinguish between underripe and mature cherries based on subtle colour differences. Despite these challenges, Pink Bourbon produces an elegant and balanced coffee with sweet floral tones that create a truly breathtaking cup profile.